Welcome to Colorado's fastest growing cheerleading and tumbling program!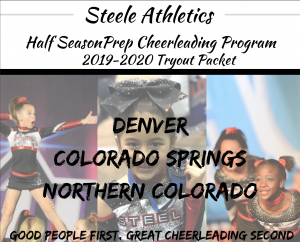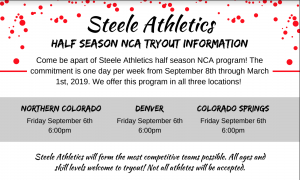 Click on your desired location for our tryout packet:
---
WHO WE ARE
Steele Athletics is designed to provide an environment for our community's youth to learn powerful life lessons through trampoline, cheer-leading and tumbling instruction. Our staff has a professional and consistent approach to their teaching technique.
The foundation of Steele Athletics contains a strong sense of accountability, teamwork, and dedication. We train athletes of all ages and experience levels. We focus on the whole athlete experience: mind, body, and self. Our experience and our values separate us and our product defines us.
Don't miss out on the chance to be a part of the newest and greatest program! Interested in receiving more information, speaking to a coach, or planning on being a part of Steele Athletics? Fill out the interest form below!
---
Are you interested in our All-Star Cheerleading Program? Click below to get more information!
CLICK HERE FOR OUR INTEREST LIST
---
---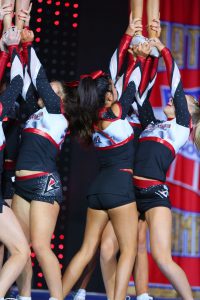 All-Star Teams
Steele Athletics is the new leader for competitive cheerleading in the Denver metro.
Click here for more info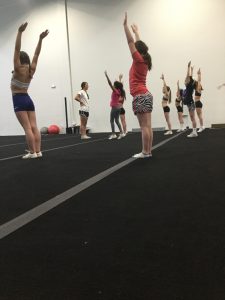 Classes
We offer classes for all ages and experience levels. Check out our pre-school program!
Click here for more info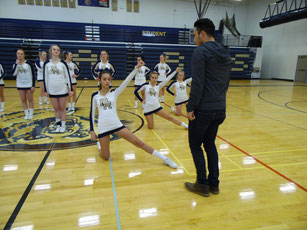 High School Packages
Steele Athletics is home to the best high school training in the state! We offer a variety of different programs that you can customize to your team's needs.
Click here for more info